Make a Booking
Before riding in the arena, you must have read the Terms & Conditions of use, Liability Disclaimer and Arena Rules. If you have any questions about them please contact our Administrator, at admin@rdasouthland.org.nz.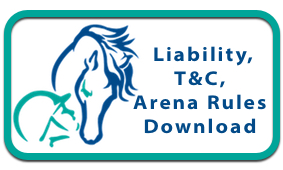 To make a booking in real time please click the Book Appointment button below. It will take you through to our booking calendar where you can book in half hourly increments.
Charges are $20 per hour or $15 per half hour for casual users, or $5 per hour for keyholders who choose to book to guarantee themselves time in the arena.. For clinic bookings or other all-day usage, we offer better rates, and these are listed on the bookings calendar. 
If you are booking the arena for the first time you'll have to register your  details within our booking system (or login using your Facebook account). We will also use this information to invoice you. Payment is expected upon receipt of the invoice.